IMPORTANT NOTICE:
If you have not received at least one COVID-19 vaccine, we request that you wear a face mask when entering the motel office. If you do not have a mask, one will be provided for you.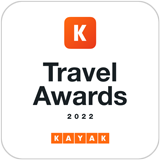 Your In-Town
Machias, Maine Motel
Welcoming business travelers and vacationers year-round.

Convenient Location
Whether you're visiting Machias for work or play, you're never far from where you want to be when you stay at the Bluebird Motel. Our guest rooms are located in three separate buildings, two of which are set well back from the road and are great if you are a light sleeper.
Our motel is located on Route 1 in the heart of Washington County, close to shopping, business, and local dining. Next door to the motel is a great little diner and takeout, Tom's, open Monday-Friday 5:00 AM-7:00PM and Saturday (breakfast only) orders from 5:00 AM-10:30 AM and breakfast items available in cases until 1:00 PM.
Modern Amenities
All rooms include free Wi-Fi, HD flat screen TV with 200 channels of DirecTV satellite programming, microwave oven, refrigerator, and in-room coffee.
Business Friendly
Our motel offers valued discounts for extended stays, corporate or group rates, as well as GSA rates (for federal and state employees). Senior (60+), veteran, and travel club discounts are also available.